A magical, frozen attraction is bringing its fairy-tale experience back to Lake Geneva this winter. Ice Castles will return to Destination Geneva National for its fourth season at the lakeside resort on Lake Como. Opening date will be in early 2023 and is weather dependent. Monday, November 28, 2022 is the time to purchase your Priority Booking Vouchers that will be applied to the purchase of tickets when they go on sale.
Receive 15% off any daytime tickets during the 2023 season with the Best of Lake Geneva Discount Code: bestof2023. Visit
Ice Castles
to get started.
The frozen experience features tunnels, caverns, towers, fountains, slides, and crawl spaces built entirely from icicles that are grown on site, harvested, and hand-placed by professional ice artisans. This winter,
Ice Castles
will have a larger, more immersive design and will also offer winter sleigh rides visitors can add on to their experience.
"We are excited to bring the magic of
Ice Castles
back to Wisconsin this winter with an expanded experience," said Ice Castles' CEO Kyle Standifird. "Our mission is to give people a place where they can escape from the hustle of daily life for a moment and step into a frozen fairy-tale world while creating a fun and safe outdoor experience."
Ice artisans will begin growing icicles to construct the winter attraction as early as November. A team of at least 20 ice artisans will spend about 8-12 weeks building the experience. Ice Castles typically opens in mid-to-late January, depending on the weather and only remains open until late February.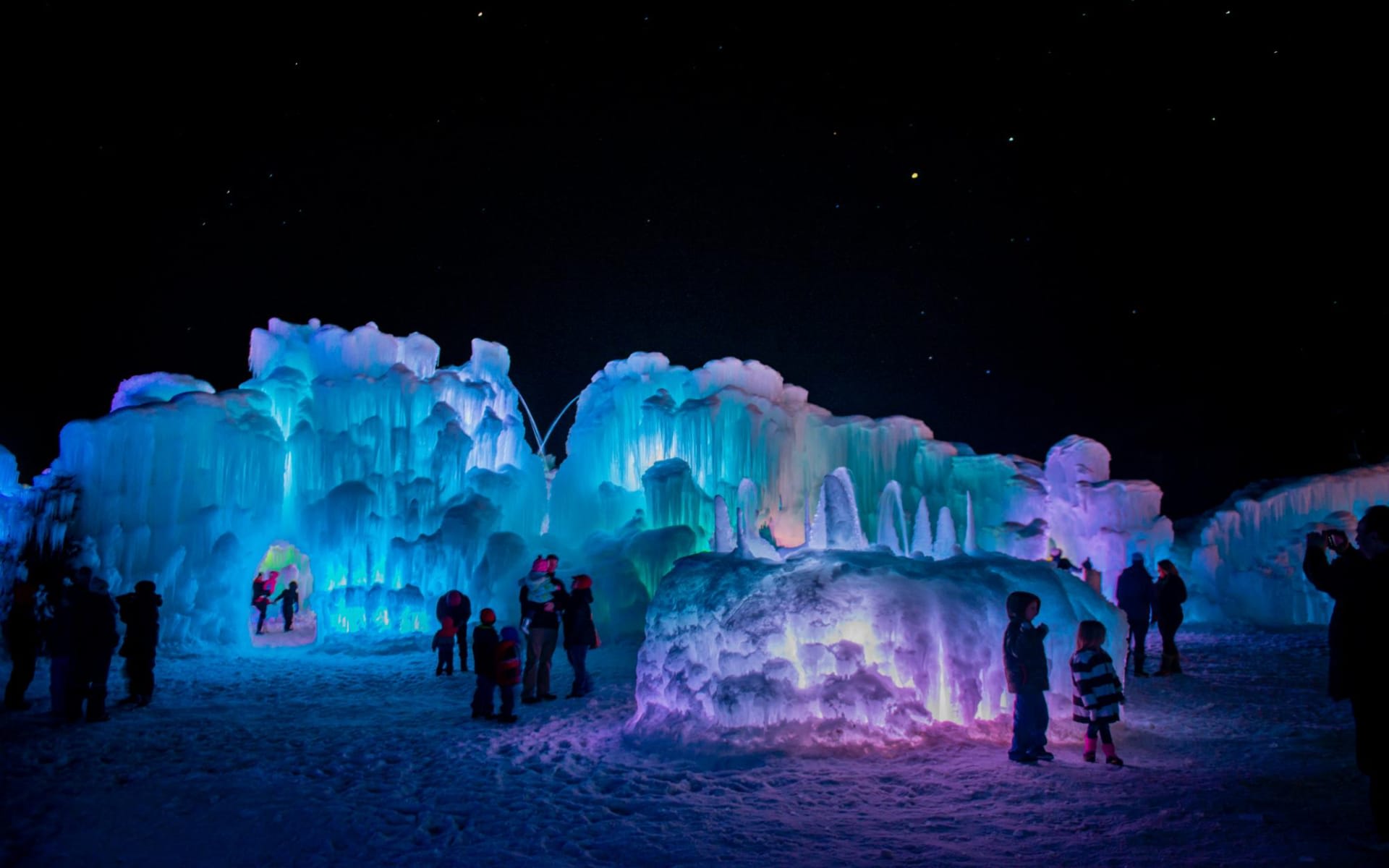 While you might think of an ice castle being made out of blocks of ice, these castles are much more intricate. Each ice castle is built by hand and takes thousands of man-hours to create. The daily process consists of growing 5,000 to 12,000 icicles that are harvested by hand and individually sculpted into existing ice formations. The newly placed icicles are then drenched with water creating an astonishing and ever-changing variety of ice formations. LED lights are frozen inside the ice and twinkle to music adding a magical ambiance to the breathtaking interactive sculptures.
Tickets to visit the frozen fortresses will be available on November 28, 2022 on the company's website,
Ice Castles
. You can purchase Priority Booking Vouchers at
Ice Castles
that will be applied to tickets. Receive 15% off any daytime tickets during the 2023 season with the Best of Lake Geneva Discount Code: bestof2023. The Wisconsin location is one of five Ice Castles locations in the United States. The seasonal entertainment company also has locations in Utah, Minnesota, and New Hampshire, and a new location in New York.
For more information and to sign up for notifications from the Ice Castle
Click Here.